Home»
Our Features »

Experience & Know-How
Satosen has a wealth of experience and know-how in flexible design and reliable top-of-the-line surface treatment technology that meet stringent customer demands.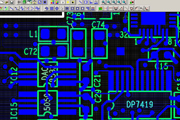 Deeply-Honed Design Skills Help to Bring our Customer's Dreams to Life
It takes much time and effort to acquire the skills necessary to design printed circuit boards up to the standards of our customers with specialized needs. At Satosen, designers with 20 or more years experience are in continuous contact with customers, listening to ideas and offering solutions. In addition to modifying and adding design elements to circuits to satisfy customer demands, because Satosen circuit board plants specialize in design with an eye toward the mass-production stage, Satosen is capable of design solutions that take into account production efficiency and even cost mitigation.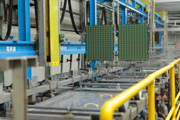 Satosen's Wealth of Experience in Plating Process Technology is Directly Tied to the High Quality of its Products and Services
Established as a manufacturer of plated manufactured goods, Satosen has a proven track record built over many years when it comes to top-of-the-line plating technology. Plating solutions are ever-changing, and accurately understanding these changes and adjusting management procedures is the key to stable pre-processing and plating processing. At Satosen, technical experts with a high level of skill and know-how carry out a strict regimen of process control as they implement highly-reliable surface treatment. This experience and know-how becomes a key ingredient of Satosen's products.